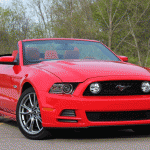 Let YNB's 3.25% APR (Annual Percentage Rate) loan for a 2013 or 2014 Car, Truck, Motorcycle or Boat get you back on the road in style. (Vehicles must have only 5,000 miles or less to be considered new with this promotion). Take advantage now for great dealer promotions! You can even get pre-approved for your loan by going online here.
Also, YNB is now offering a 3.50% APR for all USED 2010 to 2013 cars, trucks, motorcycles, and boats. You may not find a better deal in town than this on used cars, motorcycles and boats! Take advantage of this special promotion from your friends at YNB.
Call or see a YNB Loan Officer today and find out how easy we make it for you to start enjoying the great outdoors in your new vehicle !
All financing based on approved credit. Limited Time Offer.