Welcome to YNB Mobile! Take YNB Mobile with you on the go: around the clock, down the street or around the globe. Whether you prefer using text banking, your phone's mobile browser or YNB's new app YNB Mobile, you now have the ability to bank almost anywhere at anytime. Best of all, YNB Mobile is FREE.
Available Features:
YNB Mobile provides you with a simple, convenient and secure way to manage your YNB Account(s) on your mobile phone.
Access your current account balance(s) and search recent transactions by date, amount, or check number.
 Easily transfer funds between your accounts.
Search for nearby YNB branches, phone numbers and ATM locations.
 (Standard mobile data charges may apply. Please contact your mobile carrier for more information.)
YNB Recommendations:
 Use Smart Phone Sign-On  Identifications, Passwords, and Security Questions cautiously, on your phone and the YNB Mobile site.
If your smart phone is ever lost or stolen contact YNB immediately at 350-1335 and notify your phone carrier, so they can shut down your phone service.
Do not use insecure, public WiFi networks to access YNB Mobile. Always use your cellular network to access.
Please use YNB Mobile responsibly and do not use YNB Mobile while driving.
YNB Mobile and YNB Online Banking are separate services and require separate registrations.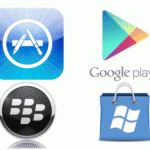 — iPhone® Registration —
GO TO  your app store and Search for YNB
— Android® Registration —
GO TO the  googleplay® app store
— Other Smartphones —
GO TO www.mobile.ynbok.com
Some phones may not be equipped to accept YNB Mobile.
__________________________________________________________
Text Banking
YNB Text Banking is also available. Most text message enabled phones may be used for YNB text message banking. To sign-up for text banking go to enroll.ynbok.com
(Standard text messaging fees may apply. Please contact your mobile carrier for current texting  fees).
Please text responsibly and never text while driving.
__________________________________________________________
Visit our Mobile Frequently Asked Questions (FAQ) | Click here
© 2012 YNB All Rights Reserved