The 2012s are Here !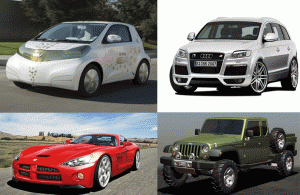 Get new** auto loans, boat loans, motorcycle loans at a great APR! YNB currently is offering a 4.25% APR* (Annual Percentage Rate) on all new 2011 and 2012 cars, boats and motorcycles.
Check out the new models at a showroom near you. Shown is a new electric car, a new SUV, the new red Viper, and a new Jeep Pickup.
See a loan officer and make plans to make some waves this summer on your new motorcycle, or with your new boat at the lake, or driving around town in your new convertible. New toys like these can be a whole lot of fun!
*APR is Annual Percentage Rate. Offer good for a limited time only. Rates subject to change. Must have approved credit.
**New is vehicles with 5000 miles or less.
Also see us about Used 2007-2010 Autos, Boats & Motorcycles and our special 5.25% APR* for those vehicles.