At YNB, our customers matter most! We love creating an experience that makes our customers proud to bank with us. Below are just a few examples of the type of service you can expect from us at YNB!
Have your own YNB story to share? Let us know your experience here.
Our Mortgage Lenders "Make Things Happen"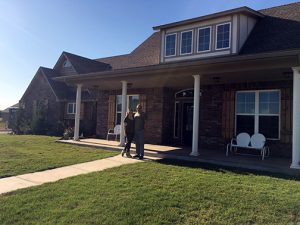 It was a pleasure to work with our YNB lender for our first mortgage loan. She was knowledgeable, prompt and pleasant.
Our lender went above and beyond to help during the construction phase of my home.
There was a material that I had my heart set on, our builder was not able to "make it happen". When I mentioned my distress to my lender, she took the time and called her contacts. She found the material I had my heart set on. That's above and beyond in my book!
Not only will I refer my clients to YNB, but I will not hesitate to call for my own banking needs!
Feel Like Family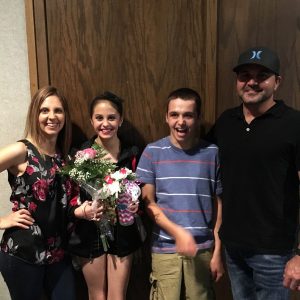 My family and I have been loyal customers of YNB for years.  YNB is not like the larger banking institutions.  They are about community and making Yukon a better place to raise our family. They do this by supporting almost every local event within Yukon.  We've done business with almost every department at the bank from new accounts to mortgage loans.  We have always been very pleased with the customer service they provide.  We love that when you walk into any of the branches the employees know who you are, and you feel like family.
I am a licensed real estate agent with Keller Williams in Yukon, and my clients who've had the pleasure of working with YNB always have positive feedback about their experience, and I have to agree with them.  When my family purchased our new home we worked with YNB for our mortgage loan.  My family and I had the best experience.  YNB went above and beyond, and always kept us informed during the process.   You will truly miss out on a fantastic experience with the best customer service if you don't use YNB for your next home purchase or refinance.
Easy & Stress Free
We would just like to start by saying thank you all for everything you did for us regarding our home refinance and second mortgage.  We appreciate all the efforts to make the process easy and stress free for us.  It's nice working with people that we know will always take good care of us and make sure we are in the best position possible.  I've been with YNB for 15 years and I'm very very glad I have stayed with you guys throughout all the years.  Thank you again for everything you do!!
Part of the Family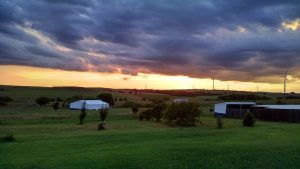 I have been a customer of YNB for almost a year now and I have never been more impressed in a banking institution. From the first day that I opened my account to the financing of my home I have not felt like a customer but part of the family.  I am a big believer that customer service is what makes the difference in great companies and YNB definitely has not only great rates and options but the ability make someone feel important.  I MORE than HIGHLY recommend YNB for everyone's banking needs.  You will NOT be disappointed. Pictured above: The view from the porch of our new home thanks to YNB!
Easy & Enjoyable
I was very apprehensive when it came to purchasing a new home. YNB changed all of that for me. My lender worked hard to make me feel at home from day one. They gave me a great rate and processed my loan quickly allowing me to get in my new home sooner than expected. I couldn't have asked for better service. If you want your home buying experience to be easy and enjoyable then look no further than YNB.
Deitric White
A Smart Financial Choice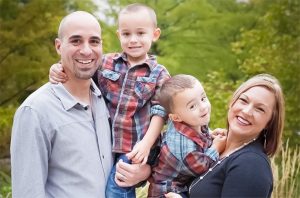 When looking for a home loan with the best interest rate for my family, I found YNB has the most competitive loans around. We looked into three different banks and no one beat YNB's interest rates. Our lender took care of all of our questions and guided us through the process of purchasing our dream home. My family's roots are deeply embedded in the Yukon area as my dad, Bill Dalke, was Head Football Coach of Yukon High during my youth. After college we moved back to Yukon where my husband and I started our new lives. I had the opportunity to succeed in a direct sales business with the help of our local community. Being a small business owner it's important for our family to make smart financial choices and that's why we chose YNB for our home loan!
Jacquelyn, Matt, Jaxson & Lincoln Roy
Takes Pride in Community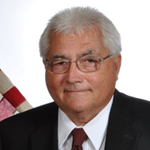 As the past Treasurer of Canadian County, Oklahoma the Treasurer's Office used YNB as one of the primary banks for County business. We could always count on YNB to help us with any of the County's financial needs and they were always eager to help find solutions to any issues that arose.
If you are looking for a good bank, YNB has the qualities you will like. It is a locally owned, financially sound, friendly, service oriented bank that takes pride in community involvement.
As the Canadian County Treasurer, I was very happy banking at YNB and I know you will be too!
Have your own YNB story to share? Let us know your experience here.