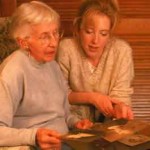 Information for this article taken from two websites. 
If you go to one of these social security websites you will be leaving YNB's secure website.
The two websites are the official Social Security website at www.socialsecurity.gov/deposit/ and from the website www.socialsecurityretirementincome.com.
If you apply for Social Security or Supplemental Security Income benefits, you will soon receive your payments electronically.
Note: if you are now receiving your benefits electronically, then this change will not affect you.
If you did not sign up for electronic payments when you applied for benefits, we strongly urge you to do it now.  You must switch to electronic payments by March 1, 2013.
If you don't switch, the U.S. Department of the Treasury may send your benefits via the Direct Express® card program to avoid an interruption in payment. If you opt for this payment method, then once you receive your debit card your benefits will be deposited directly to your card each month.
This Direct Express®  debit card (which is not affiliated with YNB in any way) can be used at any retailer that accepts MasterCard®, or cash can be withdrawn from any ATM. There will not be any fees for using the debit card to make purchases, and beneficiaries can make one free ATM withdrawal each time a payment is registered to the card. Additional withdrawals will cost 90 cents each, and the owner of the ATM may also impose fees.
It's safe, quick and convenient to have your benefits delivered to you in either the Direct Deposit to your local bank or via the Direct Express® debit card.
If you are already receiving benefits, you can obtain a password  and start or change to Direct Deposit online.
For more information about this government program call Social Security at 1-800-772-1213 (TTY 1-800-325-0778) or go online at www.socialsecurity.gov/deposit/.
You can also sign up at your bank or you can open an account at YNB. We will walk you through the steps you need to take to have your Social Security or other government benefit money safely deposited into your YNB savings or checking account.
If you would like to have your Social Security, Veteran's Benefits, Railroad Pension, or Federal Disability Check mailed directly to your YNB Account click here to learn more about direct deposit at YNB.   Please call a new accounts representative at YNB Main at 354-5281 or call or visit the YNB location nearest you to sign up soon.
This switch was mandated by a Treasury rule issued in December of 2010 with the primary purpose being to reduce the costs required to mail out paper checks. But also, this change will help reduce fraud, as there will no longer be any checks floating around for unscrupulous people to steal.
Don't wait until the last minute to make this change. Get started now so you can enjoy uninterrupted service and know how your money will arrive to you each month.